Dating is like marmite.
You either love it, or you hate it.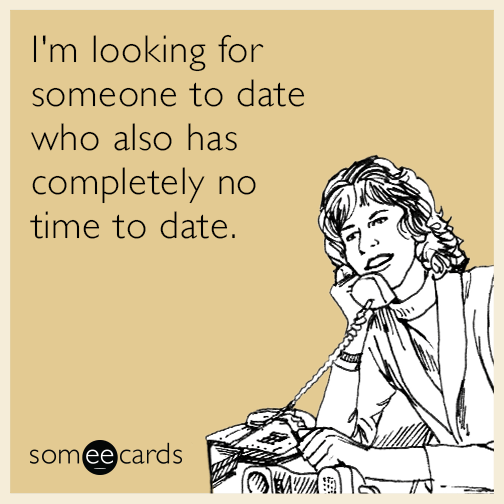 I have never liked marmite, and I am quickly learning that I have a distaste for dating also.
I recently buckled to peer pressure and set up a profile on a dating site.
I was getting many suggestions from my friends that I should 'put myself out there', 'dip my toe back in the water', etc. etc. etc...
I have had quite a varied experience.
Some people have been fascinating
Others have been mundane
Others have just been odd.
There is a lot of uncertainty it seems in dating in your 30s
A lot of people have been hurt
A lot of people are disillusioned with the idea of a relationship
A lot of people (and I fall into this bracket) are not that bothered and are just there for the chat.
I have had some rather rude offers
I have had a picture of a poo sent to me with the caption 'Does this look right to you?'
I have had many a debate about life, love, God, relationships.
I have had a lot of observations on my character.
I am very independent (as though it is a bad thing).
I am very opinionated (because I disagreed with a very racist comment)
I am very driven (by an unemployed person who felt I was wasting my life with my career)
You know what?
I am independent, and proud of it.
I am opinionated and proud of it.
I am very driven and proud of it.
There is an unfair belief in the dating world, that women in their 30s are desperate.
That we are panicked we are sitting on the proverbial shelf.
Balderdash.
I know I wrote a blog quite recently about why I will not 'settle'
I am not going to regurgitate it. You got the point the last time.
I don't understand the mentality that there is something wrong if you are not in a relationship.
The mentality that you cannot be happy if you are not in a relationship.
Give me an even playing field.
I am not special. I have many flaws.
If you want me to list them, well, you'll be reading for days.
In my 20s I struggled with those flaws.
I came into my 30s unexpectedly single, and a little bit broken.
I got over it.
I embrace who I am.
Get this, I even like who I am.
Actually, I even LOVE who I am.
This dating game is reinforcing how little I care what other people think of me.
It is reinforcing how high my expectations are for a relationship.
And trust me they are not that high.
They just seem to be lacking in a lot of people.
As odd as it might seem, I have five criteria for potential dates.
1. Do they make me laugh?
2. Are they driven with some success in their chosen field? (moreso, if we were in a committed relationship and something happened could they take are of me in the way that I would if the tables were turned)
3. Do they make me think?
4. Would I be happy to introduce them to my Granny?
5. Would I be happy to introduce them to Paddy? More importantly, would they still be around after meeting Paddy?
1, 3, and 5 are the most important. There is no bending on those ones,
I will continue with my online dating excursions, I will continue to be set up by my pals (but seriously guys.... pull yer feckin fingers out, will ye?
I think my pal Claire would be very upset if she didn't get the latest dating disaster from Lu.
But I won't apologise for who I am
Nor will I bend and bow to become the expectation placed on me by shows like sex in the city, and Bridget Jones.
I was introduced to the concept of love languages by a friend a year or so again. Again, I'm quite certain I blogged about it. My love language is quality time. I always make time for the people in my life. When it comes to this dating, and recently I've decided people in general, I am not going to beg anyone to want to spend time with me. I want people in my life who will make the effort to spend time with me. I am not going to chase. I am not going to beg. I am going to be Lu, and the rest is up to whoever stumbles across that profile of mine.