I can't believe that I am writing this with little over a week left of my time in Edinburgh.
It seems like only yesterday that I was told that I was moving north, and like an age ago that I started discussions about moving to Glasgow. Where has time gone?
As I am sure you can imagine, the last couple of weeks have been an emotional rollercoaster. There has been excitement, fear, panic (house hunting along caused most of those emotions), glee, sadness and confusion. The biggest one for me I guess at the moment is the saying goodbye to a lot of people, places and memories.
I know that I am not going far, Edinburgh is only going to be two and a half hours away, but this is a new chapter. A chapter I have been itching to start reading for over a year now. There have been some major plot, setting and character changes, but I am looking forward to seeing where this story takes me. The one thing that I have been trying to do is to meet with everyone who has suggested a coffee but alas, it is proving difficult! I find it quite upsetting that I am struggling to keep this arrangements, and I have discovered why?!
My very fascinating friend spoke with me the other week about love languages and he asked me what is my love language. I thought he was going slightly insane, but having conversed with him on numerous occasions I decided that if I asked for an explanation, the chances were it would lead to something I was compelled to discover. And it did.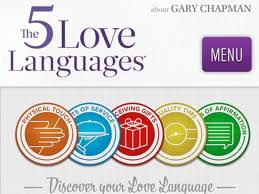 According to the creator of this test, Gary Chapman, there are five love languages: quality time, words of affirmation, receiving gifts, acts of service and physical touch. Apparently we all fall in to these categories, and have our own specific love language which is how we feel and show love. It is an interesting test, and I guessed that my love language would be physical touch (I love to hug). I was wrong. Once again, the internet outwitted me and informed me that my love language is 'Quality time'.
In retrospect, it is correct. I get upset when people cancel arranged meetings with me. I am not concerned with harsh words, etc... but I take it personally when people I care about won't meet with me or keep cancelling on me. I think that is why I have been struggling so much with not being able to meet everyone. Spending time with people. and people wanting to spend time with me is my love language!
If anyone is interested in taking the test, here is a link.
http://www.5lovelanguages.com/profile/
It is about ten minutes long but it is an interesting read at the end.
There is so much to say about the next week, but I am too tired to start writing about it now...
If you are around on the 12th come for a drink and a twirl.
Until then,
Lou xx