Have I told you that I am moving to Scotland soon?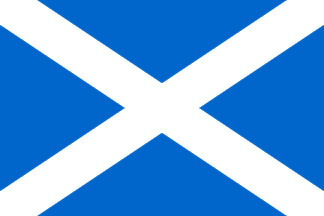 I'm sure I have.
Well, I've suddenly realised how soon that is going to be
(I'm finished work in 6 weeks!)
and I'm freaking out.
Not about Scotland.
I can't wait to move.
I can't wait to get to know James' family a little better.
Especially his little nephews and niece who are just ADORABLE.
I can't wait to explore somewhere new
I think I've grown out of Galway a little.
I think I grew out of Galway a long time ago but stayed for various (good) reasons.
But growing out Galway isn't what has freaked me out.
No I'm freaking out because at the ripe age of 27 I have NO IDEA what I want to do.
Or be.
Or anything.
Ok, the "or anything" was a bit dramatic.
I know some stuff.
I know that I want to be with James.
I know that someday, well into the future, I would like to have children.
I know that I want to improve my health, figure and fitness.
I know that I want to see much more of the world.
I know that I would love to be a better writer.
And singer.
But I don't know what I want to do.
I plan to return to uni in September 2012.
I've been planning to return for years now
but for some reason I kept putting it off.
This lack of certainty is the reason why.
Do you remember when you were a kid and you had it all figured out.
I thought 22 was really old because that was my mum's age when she had me.
I thought that 30 was ancient!
I honestly figured that by 30 I would be a fully-fledged grown up
(whatever that is supposed to be)
I wanted to be a paediatrician. But then I discovered my fear of needles.
I wanted to be a writer. Which I was for a while I guess.
As I got older I wanted to be a teacher.
That is still in the running,
Why does this childhood certainty have to leave us?
Why can't we just know what we want to do.
Why is it all so frustrating?
Am I the only one who feels this way?
Should I have some idea by now
or should I just continue on wondering
and exploring the possibilites.
The endless possibilities
The endless possibilities that are freaking me out....